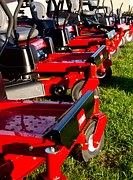 When it comes to maintaining gardens, homeowners know that mowing is one of the most important tasks to accomplish. By mowing, you can easily get rid of dead leaves. Mowing can also help you properly cut grass. However, it is also one of the hardest tasks since you need to spend time and effort to cut the grass properly. Luckily, you can now opt for different types of lawn mowers that can help you accomplish this task easily.
Lawn mowers are offered in different types of options, from push reel mowers, electric mowers, mover mowers and even rotary push lawn mowers. As of now, the most common type of mowers is the ride on mowers.
If you are planning to buy a ride on mower, you need to consider the following tips below.
Size
It is essential for individuals to determine the size of mower they need to use. This is critical since the bigger the mower, the more expensive it is. One way of determining the size of the mower you need is to check your lawn. You do not need a large mower for small or not so big lawns.
Power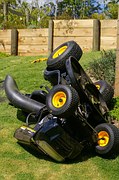 It is also important to determine the power when choosing mowers. This is important since there are grasses that are very soft, meaning strong mowers can ruin their looks. Also, you also need to be sure that aside from power, the engine is also fuel efficient to help you reduce gas expenses.
Features
In case that you also need to do other tasks aside from mowing, you need to look for mowers that can provide you with other features such as mulching, bagging, discharging and leaf shredding. By searching for mowers with these features, you can reduce expenses in buying other garden tools.
Brand
To ensure that you opt for the right mower for your garden, it is also essential for you to check the brand. When it comes to machines, some companies create durable and reliable machines that can cater to your needs. This is also essential most especially if you need to purchase certain parts for replacements.
Consider Deck Size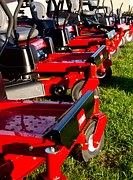 You need to consider the deck size as well. You can cover more ground faster when you have a larger deck. However, a larger deck can be difficult if you have a lot of obstacles to deal with.
Check The Price
A riding on mower is going to be quite an investment, but you want to get the best price possible. Make sure you get a great product and compare prices to ensure that you get the best possible deal on the mower that you need.…