Whether it's your living room or your cloakroom-it contributes towards the interior decoration of your home in the same way. And that is why you should pay special attention to what you incorporate in your rooms, especially the ones that serve multiple purposes such as your cloakroom. Although numerous things determine the aesthetics of a cloakroom, the role of sinks cannot be overemphasized. Hence, you should take special care while choosing one for your home. Here are a few tips to guide you in selecting the best cloakroom sinks-
Size
The first and most important thing to consider is the size of the sink. This factor is important because it determines whether or not your cloakroom will be able to accommodate it. When it's a large cloakroom, you should opt for a bulky sink. A sink that is compact will leave more useless space in your cloakroom, which is an interior decoration blunder in essence.
Material
The second important thing to consider is the material of the sink. A lot of people opt for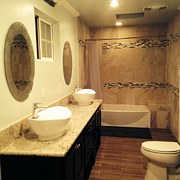 ceramic options. However, if you want to set your interior decoration charm apart from others, then it's a must for you to choose a sink made of contemporary looking materials like metals and wood.
Color
You should also make sure the color of the sink complements the paint on the walls of your cloakroom. People, who neglect this aspect, end up making their cloakroom look like a mismatched pair of dress. If you want to ensure this never happens, you must pay due attention to the color of the sink.
Price
The price of the sink should also be factored in. You should never go for an extremely pricey option if you can get quality sinks at affordable prices. With a lot of sellers offering amazing deals to their customers, finding the right fit according to your budget shouldn't be a problem. Also, don't be coaxed into bringing home an excessively cheap item. The quality of cheap items runs the risk of not being up to the mark.
Space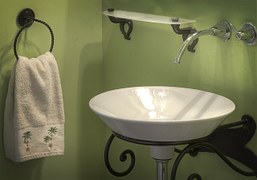 If you want to save a lot of space, you can go for corner sinks for your cloakroom. There are so many corner sink varieties available on the market that choosing one for your cloakroom won't be a daunting task for you. You can find them in every style, make and design.
So, don't ignore your cloakroom; get it the best sink. After all, every corner of your house calls for attention.…